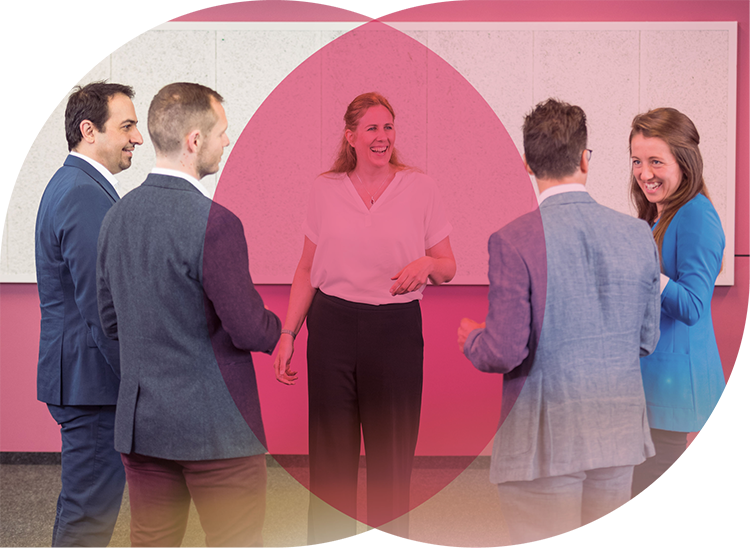 Intercultural Companies
Build Dream Teams:
As a leader or project manager, are you responsible for international or cross-generational teams and would you like to strengthen the communication between your teams? Do your employees need a fresh motivational boost in order to cope with upcoming challenges? Would you like to deepen teamwork or support new colleagues with onboarding?
Then you're in the right place! I will support you in succeeding with tailor-made communication training and team building units for clear-cut objectives.
Strengthening Team Building Programs:
I promise you, there are no tedious PowerPoint presentations with a one-man show. Instead, you and your teams receive practical and interactive training experiences that guarantee success.
Team Trainings

Increase wellbeing and the sense of belonging in your teams to improve collaboration and be more productive.

Possible Focus:

Motivation and reflection for teams to (re) find themselves
Mindset and dealing with change within intercultural and cross-generational teams
Onboarding and appreciating new colleagues
Authentic and spontaneous customer interactions
Status games in customer talks

1:1 Coaching

Would you like to present more convincingly? Be more quick-witted, more spontaneous and more relaxed in conversations?

Team building starts with the individual. Increase self-awareness, flexibility and self-confidence with 1:1 coaching. Thanks to this practical approach, efficient and sustainable transformation takes place.

Improvement Strategies and Toolkits

Would you like more practical, relevant and individual toolkits for specific teams?

I Offer The Following Services:

Action-oriented learning with active exercise phases and phases of reflection
Toolkits for immediate use
Training for managers and employees at all levels
Individually developed, tailor-made trainings
Fun and friendly learning atmosphere
Flexible group sizes
Training in German and English
Online and in person/on site
We were pleased to have your support and were very happy to work with you. You were super flexible and uncomplicated, which made it easier for us to find our way into the new digital collaboration.
You really succeeded in engaging our teams and seeing virtual team building as an opportunity. The break-out rooms were particularly valuable because the participants felt even safer in them than in the large plenary.


The activities are a great equalizer where everyone is encouraged to screw up and enjoy it, and I think it encourages quick thinking. Lots of fun!
I've actually used some of the activities you taught us in my departmental Zoom meetings to make them a bit more interesting and lighten things up. Everyone loved them. I think it's clear that the work you're doing is very beneficial to companies and others.


Giving presentations to Chinese and international customers makes up a large percentage of my daily work. I used to get very nervous and lacked some essential skills required for public speaking. I asked Sarah to help me improve my presentations skills. I knew her from when she lived in China where she had taught me valuable theatre improvisation skills. After just some hours of online presentation training sessions, I felt huge progress. Now, I speak confidently and I am more aware of the audience. I am able to connect with the customers and build better relationships which is great for business. Sarah is an excellent coach. I am continuing to train with her to continuously become a better marketing professional.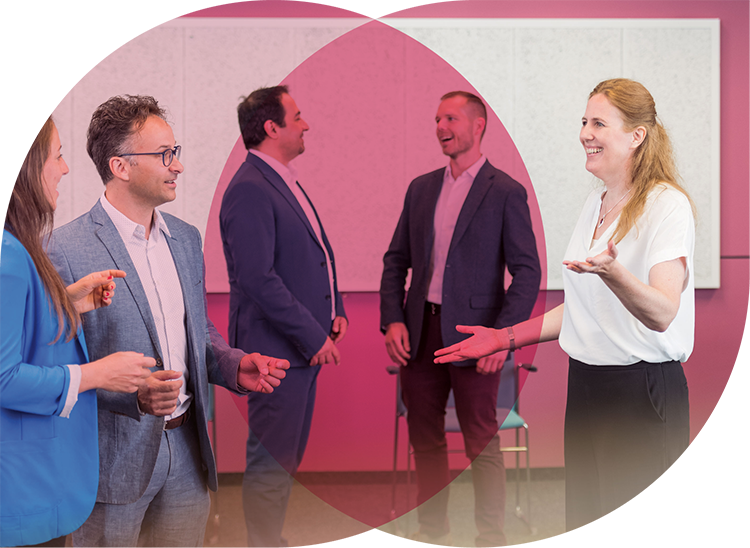 International Schools
Transforming Schools Into Communities Of Learners
Do you have colleagues, pupils and parents from many different cultures? Use this diversity to your advantage, even if the cultural mix presents some challenges!
International schools are among the most diverse teams. Effective communication is your key to a lively, solidary school community.
I provide teachers and students with valuable suggestions and practical tools to strengthen collaboration, create deeper understanding for one another and thus improve everyone's performance.
Teaching And Learning More Effectively Than Ever
My advanced training for teachers and workshops for students can make a difference! The interactive trainings not only convey effective learning strategies for your students, but also promote sustainable cooperation among the teaching staff. The practical techniques are suitable for all subjects and grades and can be used immediately.
All students benefit from it. Because the learning techniques are inclusive and therefore suitable for everyone. They strengthen the class community and help every student to promote their own learning progress according to their individual strengths.
Possible Topics For Training Courses and Workshops

Would you like to actively involve your students in the classroom without cell phones and laptops? In our digital age, this challenge is greater than ever.

Cater For Every Student – Differentation In Learning: Regardless of age and subject, with simple, interactive and immediately usable techniques, you can motivate your students to take an active part in the lessons. They promote critical and creative thinking, empathy and resilience – and thus promote personal development.

Strengthen Individuals While Building Team Spirit: By including everyone, diversity blossoms. Communication improves and better results are achieved.

Parents And teachers As Dream Teams: Especially in settings where many different cultures come together, it is important to improve communication between teachers and parents, in order to create more openness and understanding for one another. When this is the case, everyone can work in the same direction and support students purposefully. You will be able to see this. Not just in the grades, but in the lively school community.

Impulses For Mindset And Teamwork

SWould you like to encourage teachers and students to be able to communicate more mindfully?

For this I share my long-standing experiences as a teacher at international schools, as well as my work and people-centered degrees in international settings:

Inclusive and motivating teaching and learning strategies for teachers and students
Growth-oriented mindsets and flexibility in dealing with change
Resilience, empathy and self-management
Intercultural understanding and cooperation among colleagues, students and parents
Innovation and creative thinking skills

Tailored Trainings To Your Needs

Do you have special requests for your teaching team or students? I offer the following services after consultation.Ich biete folgende Leistungen nach Abstimmung an.

Further training for teachers of all subjects and age groups
Tailor-made workshops for students
Tailor-made seminars for parents
Half-day and full-day training courses, individual blocks, training courses lasting several days and regular training
Flexible group sizes
German and/or English
Online and in person/on-site
Sarah's workshop had a deep impact on my approach to teaching. It was a game changer. In addition to coming back with a toolbox of ideas – ready to be used the very next day – she changed my teaching style, i.e. being more confident in trying out new things, having students move more in the classroom, having a heightened sense for students' needs, while building confidence in myself and students


You absolutely inspired me and helped me see another side of education. I think the approach and ideas you have are even more relevant than I realised and could be a lifeline in such difficult times. THANK YOU!

It has been a joy working with you while you have been with us at MIS. The theatre skills you have taught have helped so many people add engagement and activity to their teaching. Thank you!

"Practical approach. Thank you so much! Great ideas very well presented."
"I now have a toolbox of activities. Each example is useful. I like the flexibility of the prompts and how you can adapt them for each content and group need."

"Great ideas for all subject areas – even Science – e.g. learning formulas."
"Thank you so much for providing a variety of activities that can be easily adapted to lots of grades."
"A great session as we received practical instruction on how to play an assortment of games to use in a variety of classroom situations. It was fun and will also be useful for bonding on school camp."
"Thanks so much – this was brilliant! Lots of fun and SO applicable to a range of classroom settings. Thank you!"

"I used this with Grade 9 English Plus students – they loved it. Fun, unpredictable."
"Excellent and useful PD, especially for language, art, drama, humanity, P.E. No sitting around, no Power Point, lots of action and leaving the "comfort zone". A definite must for teambuilding, becoming aware of how students may feel and a few laughs included for sure! Excellent PD leader, Sarah did a really good job."

I play your improv games regularly in my classroom and my kids love them. It's become such an integral part of how I build confidence and classroom atmosphere and I have you to thank for that.

"For as long as l can remember, l have always been afraid of failure. However, Ms. Huebner's session on "Failing Well" has benefitted me tremendously by altering my mindset on failure. From the session, l was able to realise that failing isn't always bad. Rather, as a lot of people always say, failure, or more importantly, overcoming failure, is the first step to success. As a result of this session, l learnt to regard adversity and failure in a more positive light, thus, improving my state of mind. This in turn enabled me to face and overcome the obstacles of not just my Personal Project, but also in my daily life, in a more optimistic and forward-looking mindset."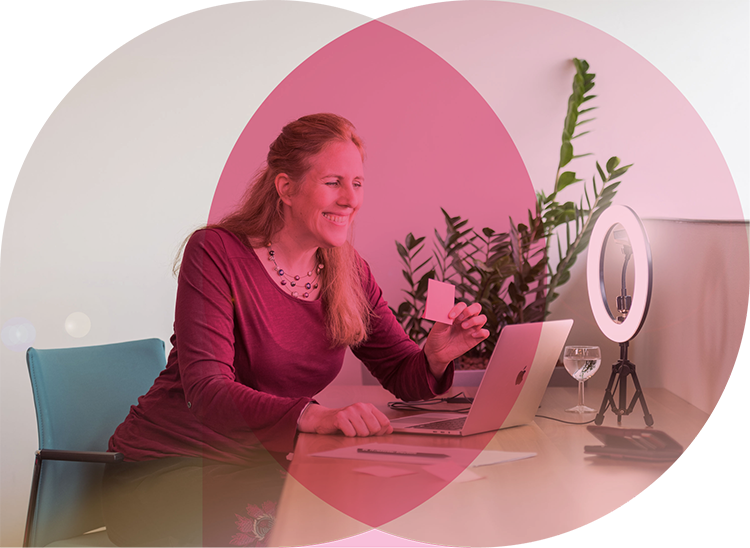 Online Celebrations
Fun, Energizing And Relaxed Celebrations – Online?!
Yes!
Do you have an occasion to celebrate coming up? I am happy to plan and organize your online party. Would you like to give your team a stronger sense of unity, motivation and identification? We create the foundation for better communication. Whether in small teams, large organizations or in your circle of friends, you will feel the effect: more solidarity and increased productivity.
With our online celebrations, you have the opportunity to bring guests and colleagues from all over the world together at home, in the office or in their home offices – simply online!

Celebrating Has Never Been This Spontaneous
Save yourself the costs of room bookings, travel to and from the hotel, as well as tasks on site, from elaborate catering to tidying up. I'll take care of the organizational aspects while you sit back and relax. Together with my specialists, I will guide your group of participants skillfully and enjoyably through every online gathering.
With entertaining program items and activities, you and your guests can feel good, recharge your batteries and enjoy the increased sense of community.
Who Are Our Online Celebrations Suitable For?

For all age groups and group sizes!

The youngest guests are a few months old and at a 90th birthday our oldest guest was 96 years old!

What Occasions can You Celebrate Online?

Everything that you can celebrate in person also works online.

Whatever is coming up, whether it's an anniversary celebration, birthday, Christmas or special holiday, whether it's a class reunion, publication, meet and greet at conferences or the onboarding of new colleagues. We take care of this.

How Do We Create A Welcoming Atmosphere?

We include everyone. By designing your individual party for a specific occasion, we are setting you up for success.

Individual suited to the needs of guests and hosts
Well-rehearsed and friendly team
Experienced mc, with a feel for the mood and needs of the guests
Technical support tailored to your needs
aried program items as desired: Speeches, personalized film clips and slideshows, activities and conversations in small groups or with the whole group, team challenges and quizzes, for example music astrological songs following the motto "Tell me your zodiac sign and I'll tell you how you sound"
Improvised live music prompted by participants' suggestions
We celebrate in English and German – the choice is yours!
Invitation to active participation, depending on individual inclination
Online Celebrations From 380 Euros For 60 Minutes
Find out what your ideal celebration can look like!
"Thank you for the very professional and creative collaboration. Planning our online Christmas party during the pandemic with different virtual rooms was not easy because some of us were very skeptical in advance whether the concept would be feasible. Thanks to Sarah's extremely positive and captivating manner, everyone really enjoyed the celebration! "

"I've never had so much fun on Zoom! Usually I'm distracted on Zoom calls. The way you delivered this was very engaging and at the same time I was able to learn something."

"Incredibly great evening – I finally could stop thinking about the problems of the world." // "Really well done and organized, refreshing, stimulating and a real change from everyday life in the home office!" //
"Very engaging, fun and communicative celebration – despite it being digital!" // "Thank you for the wonderful party. We were even able to convince a critic." // "Thank you for the great evening yesterday. All the participants were delighted and I was able to recharge with energy. It was absolutely great!" // "That was my first online party and I am thrilled how entertaining it was."